There are three major eye makeup areas: lid, crease, and liner, so why are there so many different brushes?
No two brushes are alike and each tool serves a purpose when it comes to applying your eye look whether it's a sultry smoky eye, or dramatic winged liner.
Investing in a collection is the simple part of the equation, but figuring out how and where to use each brush on your eye can be head scratching to say the least.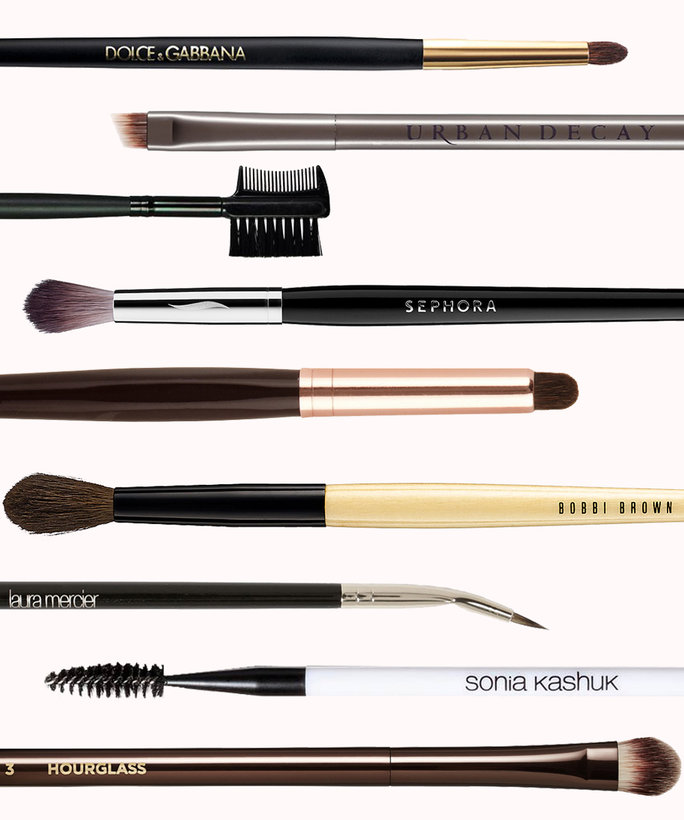 Eyeshadow fluff brush
The fluff brush is a beginner's staple for their kit. Not only is it good for applying all-over color, it's also amazing for blending out a line

Blending brush
A blending brush isn't just for your eyes only. Along with living up to its name by smoothing and diffusing shadow lines, Sprinkle says this multi-use tool such as Bobbi Brown's Eye Blender Brush is also amazing for targeting foundation spots and blending them out for an even, natural finish.

Angled eyeshadow brush
If you're after a perfect eye makeup look, Sprinkle suggests using an angled brush such as Giorgio Armani's Maestro Angled Eye Brush because it allows for precise application and the shadows' colors concentrated.

Smudge brush
Consider the smudge brush the smoky eye's best friend. This rounded head brush such as Charlotte Tilbury Eye Smudger Brush, can be used to transition one color to the next.

Pencil brush
If you love powder eyeliner, Sprinkle suggests making a pencil brush like Dolce & Gabbana Beauty Pencil Brush as your go-to tool. This brush's neat shape allows you to draw precise lines with control, and works especially well on the outer corners of the eye when creating a cat-flick.

Crease brush
A Crease brush helps soften crease color without diffusing the tone

Flatt tipped liner brush
lays the product heavier than swiping with a classic liner brush

Slanted liner brush
brush's flat angled bristles makes it ideal for creating thin, thick, or graduated lines weather you're using eyeshadow or a gel liner.

Bent liner brush
Brush makes applying shadow or liner on an exact spot easy